News
23.08.2019 // Flag Day of Ukraine
National Flag Day of Ukraine is celebrated annually on August 23!
This holiday has a rich history and traditions. On this day, an official flag-raising, traditional flash mobs, concerts as well as sporting events take place in Kyiv and in all Ukrainian cities.
A complex of celebrations is taking place in Ukraine on the occasion of the holiday, including the annual official ceremony of raising the State Flag of Ukraine in Kyiv, regional and district centers and other cities and villages of Ukraine on August 23 at 09:00. The ceremony is attended by figures of science and culture, representatives of international, social, religious organizations and political parties.
Citizens, enterprises, government bodies and organizations hang out the national flag of Ukraine.
21.08.2019 // Kids License Monitor II/2019: these are the most popular toy licenses among children
Since the real-life adaptation of "The Lion King" has been released in the cinemas, the film characters are again among the top 10 ranking of the most popular toy licenses. Which other toy licenses for children in Germany, France and Great Britain were particularly popular in the second quarter of 2018, shows you the Kids License Monitor from the Munich based Children's Research Institute iconkids & youth.
TOP 10 LICENSES - APPEAL
The licenses liked best by children aged 4-12 years in the three markets (total sample). For example, 70 % of all French children in this age group like the Smurfs.
THE LICENSES LIKED BEST BY BOYS AND GIRLS AGED 4-12 IN GERMANY
Boys in Germany
4 - 6: Hot Wheels, PAW Patrol, Tom & Jerry
7 - 9: LEGO Ninjago, Spider-Man, Hot Wheels
10 - 12: Star Wars, Astérix, Minecraft
Girls in Germany
4 - 6: Frozen, Disney Princess, Bibi Blocksberg
7 - 9: Bibi & Tina Real Life, Tom & Jerry, LEGO Friends
10 - 12: Bibi & Tina Real Life, Shaun the Sheep, Tom & Jerry
TOP 10 TOY LICENSES - HYPE STATUS
The licenses which are absolutely brilliant to have on products for most of the children aged 4-12 years in the three markets (total sample). For example, 44 % of all British children in this age group consider the Minions absolutely brilliant to have on their things.
The top 3 most popular licenses on toys in Germany sorted by gender
Boys in Germany
4 - 6: Cars, Fireman Sam, PAW Patrol
7 - 9: LEGO Ninjago, Batman, Star Wars
10 - 12: Star Wars, Minecraft, Fortnite
Girls in Germany
4 - 6: Frozen, Tangled: The Series, Disney Princess
7 - 9: Bibi & Tina Real Life, Spirit, LEGO Friends
10 - 12: Bibi & Tina Real Life, Ostwind, Minions
12.08.2019 // International Youth Day – August 12, 2019
International Youth Day focuses on the difficulties young people face around the globe. On August 12, we should make time to consider the problem of childhood poverty and the ways we can make life better for kids everywhere.
In 1985, the United Nations celebrated its first International Year of Youth, setting the stage for International Youth Day. In 1995, the UN marked the initiative's tenth anniversary by implementing the World Programme of Action for Youth, establishing goals and guidelines to improve life for the world's young people.
Finally, in 1999, the UN took things an exciting step further by declaring August 12 as International Youth Day. Since then, the world has spent each August considering how we can meet the needs of all global communities. By sustainably consuming our resources, we can provide young people with a more comfortable present and future.
How to Observe International Youth Day
Volunteer with young people in your community

A great way to help kids in your area is by simply being there for them. Join a volunteer organization that can help you become a big brother/big sister, help kids practice their schoolwork, deliver food to families in need or otherwise improve the lives of young people in your community.

Educate the kids in your life

If there are children in your life, explain to them in an age-appropriate way, that life isn't always easy for kids around the world and that not all children have toys to play with or enough food to eat. Talk to them about how they can help make a difference for kids in need and aim to be a positive role model in their lives. Think about ways to improve the lives of the kids you know and take action, whenever possible.

Donate

Find a charity that aligns with your goals and donate extra money or items. You can donate children's books to a local hospital or homeless shelter, drop off groceries at a food bank that serves young families or donate everyday necessities to a refugee organization. The possibilities are endless!
Why International Youth Day is Important
It focuses on building a better world for our children

International Youth Day does more than simply encouraging kids directly. It also lays out a set of priorities to focus on for creating tangible improvements in children's lives. The fifteen priorities created by the UN include areas of focus like reducing cases of HIV/AIDS, fighting childhood hunger and providing more access to education.

It raises awareness about poverty

Many children go to bed hungry each night, or head to school in the morning without a nutritious breakfast to help them stay focused in class. In the United States alone, 13.1 million kids live in food insecure homes, which means that they and their families don't have access to enough nutritious food to lead healthy lives. Children in other countries around the world face similar hardships, and many can find themselves trapped in a cycle of poverty that is difficult to break free from as they grow into adults. The more aware we are of these issues, the faster we can work together to help eradicate them.

It encourages creative thinking for a better future

International Youth Day's list of actionable priorities encourages others to think about specific things they can do to make a tangible difference in kids' lives. In recent writings about International Youth Day, the UN has put a strong focus on reducing pollution, sustainably using local products and services so they'll remain available for the next generation and ensuring as many communities as possible will have access to resources. Naming such ambitious — but doable — goals serves as inspiration for all of us to think hard about efficient steps we can take to make them happen.
08.08.2019 // 10 CLASSIC OUTDOOR GAMES FOR KIDS
With Summer beginning, it is time for some good old classic outdoor games for kids.
Kick the Can

– I have so many memories of playing this one as a kid! Did you play it? This game is good for groups of at least 5 people. It can be played at night or during the day. One person is it. An empty can is placed in an open playing area. The person who is it closes their eyes and counts. The other players run and hide. The person who is it then tri

es to find and tag each of the players, while still keeping an eye on the can. Any player who is tagged is sent to jail that is in sight of the can. The rest of the free players try to kick the can before being tagged and sent to jail. If they can kick the can without being tagged, they set all the players who are in jail free.
Mother May I-

This game is played in a group with one person being the Mother. The rest of the group is a distance away facing the mother. One person in the group asks the person in the front, "Mother, may I take (choose a number) steps forward?" The person at the front then says, "Yes, you may." or "No, you may not." Kids can get creative and ask to roll, take baby steps, take leaps, twirls, etc. The first person to tag the "mother" in the front wins and is the next person in the front.

Capture the Flag

– I played this all the time with big groups of friends. You need two groups or teams and two flags or markers and a large area divided in half. Each team has a flag or other marker at the team's base. The object of the game is to run across to the other team's territory, capture their flag and make it safely back to your own territory without being tagged. If you are tagged you get sent to the enemy's jail. A member of your own team can rescue you from jail by tagging you and running back. Only one person can be rescued at a time. This is fun played at night or in the day.

Hide & Seek or Sardines-

Hide and seek is a classic game where one person is it and the others all hide. The person who is it has to find the others. You can play it by having a home base where the players try to get back without first getting tagged. We played it that way as kids. Sardines is the opposite. One person hides and everyone else tries to find that one person. When they find them, they hide with them. The last person o find the hidden people is it the next round.

Four Square-

This game is played with four people in a square divided equally into four sections and numbered 1-4. You also need a ball that bounces. One player stands in each of the squares. You bounce the ball among the players, bouncing once in the other person's square before that person catches it. The player in square 4 starts by bouncing the ball in their own square once then hitting it towards one of the other squares. The receiving player hits it to another player. It must bounce in their square once and hit it out before it bounces a second time. But, you can hit it before it bounces. If it misses the players square or they do not hit it before the second bounce, they are out. When they are out, they move to the last square (#4) and everyone else moves up. You can play with more than 4 players and have a line in waiting. The object of the game is to move up and hold the first place in square number 1.

Blind Man's Bluff-

This is a game that has been played for centuries! It is a variation of Tag. The person who is IT wears a blindfold while trying to tag them. When they are tagged they are IT. You will want to play this in an open area where nobody will get hurt.

Red Light Green Light-

This game is played with a group of kids with one person being the traffic light and the others standing facing the traffic light at a distance away. The traffic light says Red Light or Green light and the players move on green and freeze on red. The traffic light turns his back on green light and faces the group on red light. If anyone is spotted moving they have to go back to the beginning. The first person to make it to the traffic light and touch them wins and gets to be it the next round.

Simon Says-

One person is Simon and the rest of the group faces Simon. Simon calls out an order: Simon says, jump up and down, or any other action. Everyone in the group must then do that action. Sometimes Simon will make a request without first saying "Simon Says". If the players still do the action, the are out. Simon says must precede the action. The last person still standing is Simon for the next round.

Red Rover-

This is played with a large group divided into two teams. The teams hold hands in a long line facing each other a good distance apart. 20 or so feet apart. Each team takes a turn calling out : "Red Rover, Red Rover, send Amy right over!" Amy leaves her team's, and runs as fast as she can toward the other line and tries to break through the hands. If she breaks through, she gets to choose someone to bring back to her team. If she doesn't, she joins the other team. The goal is to get everyone to your team. It continues until nobody is left on one team.

Tag

– This is a game that everyone has played, but it is such a good classic! You can play the traditional tag where one person is IT and tries to tag someone else. But there are lots of fun variations such as Freeze Tag where you freeze when tagged until another player unfreezes you. With Shadow Tag you can get tagged when someone steps on your shadow. With TV tag you get frozen and can only be unfrozen by calling out the name of a TV show not previously named. Amoeba Tag is played with four people in a chain as the amoeba. They have to eat all of the other players by forming a circle around them. Then they are added to their line holding hands. My kids like to play different variations of this game!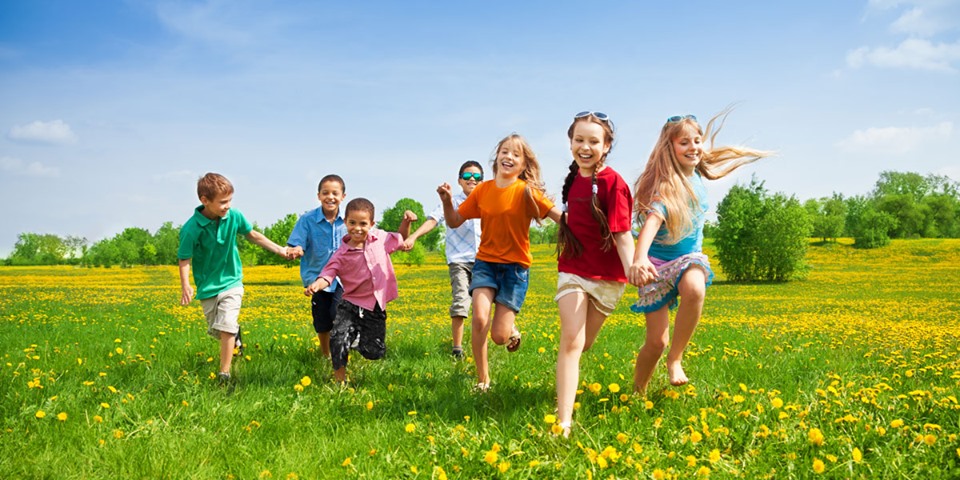 19.07.2019 // Analogue vs. digital – how much tech should there be in toys?
Imaginary play is a microcosm of reality. It allows children to take on different roles, try out scenarios and discover their own courses of action. The technology used depends on what is offered within the particular price range. This is true for role-playing with dolls, furniture and miniature accessories, but also for vehicles and other tech toys. Countless archaeological finds show that this is not a new thing,
either. For example, silver donkey carts played with by children in ancient times have been found in caves in Syria. And we also have strong examples of newer tech toys that replicate the reality of our times, including steam engines, electric stoves you can actually cook on and model railways.
The world of toys is going digital
Almost all toy segments, from dolls and vehicles through to tabletop games, are now being brought into the digital world. Increasingly, they are being combined with electronic components and functions that make them more realistic, feature-rich, exciting or simply contemporary. The gaming sector, focused exclusively on the virtual/electronic realm, has detached itself from digital toys. Turnover from gaming has actually long since overtaken that of toys, both nationally and globally, and the sector is being further expanded and promoted.
There is still no clear answer to the question of the extent to which digital and analogue play complement or compete with each other. Leaving gaming out of the equation, however, puts a different slant on things: the core target group for toys does not think in terms of different "worlds". For them, the digital world is an integral part of the life they live, in which consuming media across various devices is just as routine as learning new things and engaging in different kinds of play, with analogue and digital sources.
BLURRED LINES FOR GENERATION Z
Digital natives see no difference between what older generations would divide into "classic" and "digital". What counts for them is how convincing the content of the game concept is.
And this is where the products on offer often fall down. Digital elements, such as the integration of the Echo device with the Alexa voice assistant or the sequencing of game play ("coding toys"), often do not actually add value to a toy and are therefore more interesting to parents than to children and young people. Frequently included simply for the sake of it, they do not always bring something to the feel or fun of the game.
Therefore, no matter the toy, whether analogue, digital or hybrid, the focus should always be on the play value to ensure that the object is a toy, and not a gadget.
INTERACTIVITY AND ELECTRONICS ARE ALL PART OF THE EQUATION
It's obvious that electronics and interactivity belong in modern toys – after all, these are what children are used to in their daily lives. "Electronic toys are important to the industry because they become our gateway to children via which we can get them playing", confirmed Chris Schulz, VP Kites & Designs USA.
Of course, there are supporters of this development as well as industry participants who are critical of it. And it does not make obvious sense to integrate digital elements within every segment. But even supposedly classic toys cannot escape the spirit of the times: thus, we are seeing wooden railways with interactive elements and electronic control units as well as outdoor equipment with digital features. "I think that electronic toys are the future, regardless of how some people in the industry would like things to go. It's just what children know. We are seeing a whole lot of apps – so you have to try and go with the trend", said Chris Schulz.
VARYING ACCEPTANCE OF ALL THINGS DIGITAL
Some countries and regions are more open to digital transformation, while others are more sceptical. Asian and US consumers, for example, tend to be curious and open-minded when it comes to technical features, considering them an opportunity and a sign of progress. Their legal framework is often more tech friendly as well. In Europe, meanwhile, possible hurdles and the limits of connectivity and the digital transformation play a major role. Accordingly, US and Asian manufacturers enthusiastically integrate such technologies into toys.
The discourse is also being shaped by what typically constitutes "play" in each country and the educational content that games and toys are expected to convey. German educators and parents, for example, are mostly positively disposed towards free and intuitive play and its educational value. In the US and some Asian countries, however, measurable knowledge transfer aimed at producing children that can compete is of great importance. Integrating digital elements can be a modern way of conveying educational content.
Manufacturers and retailers are also driven by the fear of "losing" children to the digital world. Yael Arad, Head of the Commercial Division at Nickelodeon & Viacom Brands, Israel, pointed out: "I believe that digital platforms and games are influencing the toy industry just like the Internet is influencing the magazine market. I think we need to take the time to think about how we can combine virtual and physical toys, otherwise we are going to lose the children." After all, the playing age is coming down in many categories – and the period of time in which children engage with toys is becoming shorter in favour of digital offerings. For example, girls are no longer interested in dolls right up to puberty, as they used to be. From primary school onwards at the latest, they also engage with media, the various stars and licenses, and digital entertainment.
RETAILERS ARE ALSO STICKING WITH THE CLASSICS
Digital and interactive elements can be good selling points. Especially when they are already known and do not have to be explained and understood on the shelf, or when they can generate a pull effect through their online presence. Brick-and-mortar retailers often lose out in this regard. This is due to the increasing intangibility of electronic toys, but also the need for shop personnel to be up to date on regular upgrades. The entire gaming sector migrated from toy retailers to specialist electronics stores, for example, before moving almost exclusively to gaming platforms and app stores.
Classic toys are easier for retailers to handle: they are mostly self-explanatory and are still real goods in a conventional sense that can change hands. Even bridging technology such as Disney Infinity and similar concepts do not do so well in the retail sector. Physical goods tie up manufacturers' and retailers' capital. They cannot be updated and therefore become obsolete more quickly.
Without apps, digital features and electronic elements, it seems difficult to inspire this innovation-driven industry. These additions are often talked up as being "revolutionary" or "the key to success". Generation Z consumers, on the other hand, do not immediately look to see whether a toy has digital aspects. They check whether the toy matches their attitude to life and mentality.
KEY TO SUCCESS
"So, what now? Digital or not?", you must be asking yourself.
The answer is actually very simple: as long as the feel of the game and the content are right and as long as the toy or game is played with again and again, with the same level of enjoyment or even ever more so, it doesn't matter how you achieve this.
Therefore, it makes sense to integrate digital features if they add real value to the toy and give it functions worth playing with.
What matters for both manufacturers and retailers is staying authentic. Produce and sell what you can stand over, what makes you happy, and what you also believe in.
17.07.2019 // Brand Licensing Europe details major retail programme for 2019 show
Brand Licensing Europe is boasting a 'packed programme for retailers' at its event this October, as the London licensing show details a slate of new daily briefings, as well as a Retail Trends Lounge with a dedicated educational programme.
This ye
ar will see retailers treated to:
New daily breakfast briefings.
Held between 8am-9am at The Bridge restaurant within ExCeL, retailers can tuck into a complimentary breakfast and learn about that day's highlights while the BLE team will be on hand to answer questions and queries.
New Retail Trends Lounge
: Retailers will have exclusive access to the lounge to hold meetings, catch up with colleagues or just take a breather and enjoy free refreshments. The Retail Trends Lounge will feature a brand-new theatre with content designed specifically and solely for retailers.
New Trends Programme:
Featuring five sessions over three days delivered by four of BLE's partners – Trend Bible, IMRG, GfK and The Insights People – the programme ties into themes and activations at BLE 2019.
Tuesday, October 1, 11am to 11.45am and Wednesday, October 2, 3.15pm to 4pm:
Why Trends Matter for Licensing. A panel session featuring speakers Joanna Feeley, founder & CEO, and Lauren Zayya, senior trend strategist, Trend Bible
Tuesday, October 1, 2pm to 3pm:
The Future of Retail: The impact of eCommerce and tech on the high street, featuring Andy Mulcahy, strategy and insight director, IMRG
Wednesday, October 2, 1.30pm to 2.40pm:
SVOD and its impact on consumer behaviour featuring Sam Tuck, associate director.
Thursday, October 3, 10.45am to 11.15am:
Social Shopping and the rise of In Experience Purchase with Nick Richardson, CEO, The Insights People
Of this year's educational programme, IMRG's Andy Mulcahy commented: "I'm excited to be showcasing the unique insight IMRG provides and talking to retailers about how to identify when buzz and hype evolve into genuine customer demand, easy-win improvements to a website that aren't dependent on expensive new technologies and how to know which new tech to invest in."
On top of this, visitors will find a raft of new initiatives, including
e
xclusive group tours, in which retailers are invited to join a group tour of BLE's new Gaming and eSports Activation led by co-creator PowerStation Studios, a VIP Matchmaking Service that helps retailers get in front of leading brands, and a Retail Mentoring Programme in which
68 buyers from 21 retailers are taking part. New delegates for 2019 include Moonpig, Amazon, Next and Cool Clobber.
11.07.2019 // Word Chocolate Day
With the kit "Chocolate Factory" from Ranok-Creative Company children will have the chance to make chocolate masterpieces and pack them with their own hands! And the small encyclopaedia contains many interesting facts about the history of chocolate!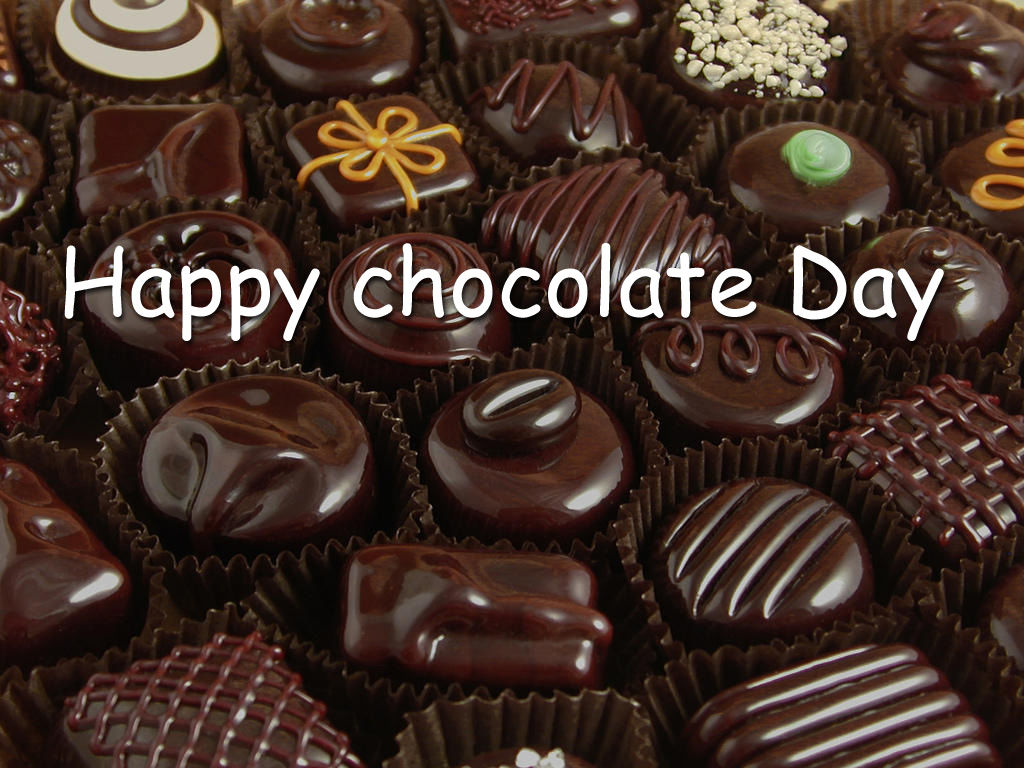 08.07.2019 // Happy Family Day!!!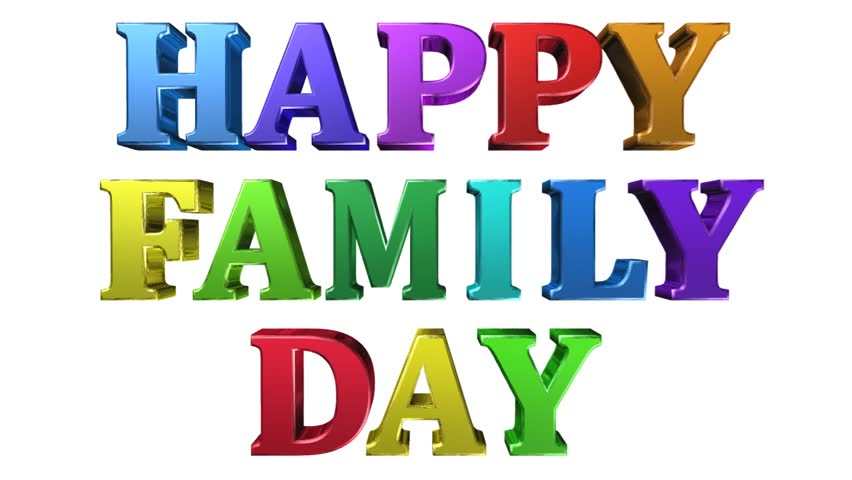 01.07.2019 // July 2019 – interesting toy events at a glance
01.07.2019 - Children's Day Pakistan
21.07.2019 - Children's Day Cuba, Panama, Venezuela
23.07.2019 - Children's Day Indonesia
27.06.2019 // Amazon Australia focuses on baby market
Amazon Australia is strengthening its focus on baby products, toys and apparel, after it launched its new 'Baby Wishlist' tool on the site.
Launched on 20 June, the tool allows expecting parents to curate a list of desired products which they can share with family, friends and colleagues for an upcoming baby shower or birth.
Speaking at an exclusive launch event in Sydney, head of marketing and consumables for Amazon Australia Adeline Tan, said that the tool helps expecting parents in a variety of ways.
"It is a really exciting new program especially targeted for expecting parents or those with a newborn. Australian parents are really smart; we're embracing technology in many different aspects of our lives and with that in mind, we want to make life easier for expecting parents."
Amazon Australia currently has a selection of 125 million products available for purchase across categories.