News
17.04.2019 // Over 30 million toys received at Christmas 'are neglected by March', says new study
Around 23 per cent of the toys children receive for Christmas are neglected less than one month later, contributing to the 32 million toys across the UK that sit unused.
These are the latest stats to emerge from a study into the extent of unused toys in Britain, following the season of gift-giving, in which it has been revealed that parents are now looking for alternative ways to keep their children engaged.
The study was commissioned by the UK toy subscription box service, Whirli and carried out by Sapio Research who surveyed 2053 UK adults with children aged between 0 and seven.
The study details that on average, children received 21 toys this Christmas, with five per cent receiving more than 50. Whirli suggest that 80 per cent of parents think their children are given too many toys at Christmas, and other special occasions, while 88 per cent are consciously trying to reduce waste.
Commenting on the research, Nigel Phan, founder and CEO of Whirli, said: "The scale of gifts already neglected in the UK following the Christmas period indicates a huge disparity between Christmas gifting and what households with kids can actually handle or make use of.
"With a third of parents spending more than £150 per child, and almost nine in ten parents trying to consciously reduce waste, it's no surprise that our research reveals many frustrations parents have with the current toy shopping experience."
The same survey also revealed that over half of parents will buy pre-loved toys, and that 31 per cent of the mar actively rotating toys within their homes.
"However, with almost four in five still feeling that toys are cluttering their homes, there is a clear demand for something more sustainable for the world and manageable for parents, which explains in part the success we have seen at Whirli with our pilot customers."
Whirli fully launched to the UK in March with its first fully flexible subscription box. It has been set up to with the aim of reducing the number of toys that head to landfill every year.
11.04.2019 // April 2019 – interesting toy events at a glance
These dates for the toy industry you should remember in April 2019!
Date Event Location
03.04.2019 LIMA and NPD group present Emerging Trends in Gaming - IP Power Play Los Angeles, Culver City, United States
04.04.2019 Children's Day Taiwan
04.04.2019 Children's Day Hong Kong
05.04.2019 Children's Day Palestina
11.04.2019 LIMA Germany – Day of Licensing Cologne, Germany
12.04.2019 Children's Day Bolivia
12.04.2019 Children's Day Haiti
23.04.2019 Children's Day Turkey
24.04.2019 - 25.04.2019 ICTI Ethical Toy Program Essentials Ningbo, China
26.04.2019 ICTI Introduction to the Program Ningbo, China
27.04.2019 Children's Day Colombia
30.04.2019 Children's Day Mexico
30.04.2019 Toy Industry of Europe - Playmaker conference Brussels, Belgium
01.04.2019 // APRIL FOOLS' DAY – April 1
.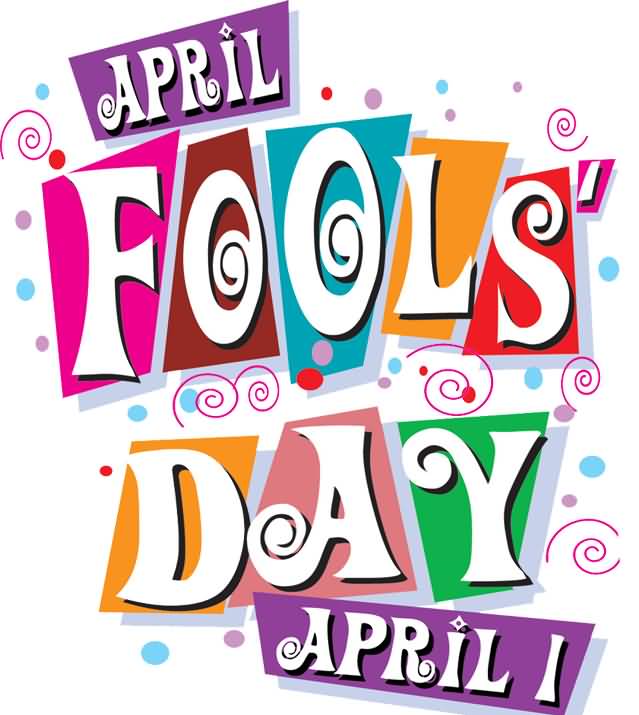 .

.
29.03.2019 // Why we play – part 2: our fascination with games
What makes a player lose all track of time? How come players can immerse themselves in a world of illusions or a role – whether they're children or adults?
What captivates us about games
People who play do so because it satisfies some basic needs. That's what motivates them to play. The article " Why we play – Part 1: our motivation to play" describes intrinsic motivation as defined by Andrew K. Przybylski, C. Scott Rigby, and Richard M. Ryan. People who play make self-determined and game-influencing decisions (autonomy). They demonstrate their skills (competence). And they enjoy the sense of community with their fellow players (relatedness). What incites people to play games is, therefore, their innate motivation.
But why are we so fascinated by games? The three researchers discovered that the sense of immersion is strongly linked to intrinsic motivation: the more the game offers players autonomy, competence, and relatedness, the more immersed in the game they feel and the deeper they dive into a fictional or virtual world of illusion.
Immersion as a state of happiness
In order to create the feeling of immersion, the game has to relax and challenge players in equal proportion, but not overwhelm them. They then achieve a state whereby they feel "part of the game". Psychologist Mihály Csíkszentmihályi speaks of a state of consciousness called "flow", a state of happiness.
Only when a game challenges people's individual skills does it engender the feeling of flow. As part of his studies, Csíkszentmihályi interviewed chess players, who said they lose all sense of time playing and are glued to the chessboard, in an almost disembodied state. This also applies to avid players: the more immersive the game and the more it casts a spell on the players, the more detached from their surroundings they feel.
Stages of immersion when playing
The term 'immersion' is a 20th century neologism and describes the effect that virtual or fictional worlds have on the viewer. Immersive play, however, is not just a phenomenon of digital games. Every game can immerse players in fantasy worlds and bring about very different levels of intense gaming experiences, just like digital games.
Richard Bartle explored the phenomenon of immersion in the gaming world and divided it into four levels:
player: the character is a means of influencing the virtual world.
avatar: this is the player's representative in the virtual world. Players talk about the character in the third person.
character: players of computer games identify with the character and talk about them in the first person.
persona: the character is part of the identity of the computer games player. The player does not play a character in a virtual world; he is in a virtual world himself.
Immersion is a matter of age
As players get older, their ability to enter into fantasy worlds generally changes. Infants dive completely into the world of the game, even with the smallest of means. They turn simple objects into complex worlds and are themselves part of these worlds. A child feels like Mario when playing Mario Kart, that is to say he's taken on a 'persona'. On the other hand, an adult player sees himself merely as a "player", guiding Mario through the world as a 'character'.
When developing games, the age and the ability of players to immerse themselves in fantasy worlds are important factors to ensure a successful game. Whereas younger children are still able to easily lose themselves in the worlds of play they come up with themselves, older players often require greater effort to create immersive worlds.
Immersion in physical games
Everyone knows how books, games, movies or radio plays can fascinate people. But how intense the game experience becomes with the use of game tools depends on the extent to which the game can be immersive. In this context, digital aids aren't necessary but possible – as are the level of development of the player and players' willingness to get involved in the game. The further a player plunges into the virtual world of the game, the more the intrinsic motivation to continue playing it increases and the real world around the player fades into the background.
Board games, which, besides a clever game principle also involve a coherent and fascinating storyline, have greater potential to give the player a feeling of flow when playing, which, at the same time, increases the replay factor.
Role-playing and murder mystery games of an immersive nature are very popular. They specify a scene and the actors involved and whisk the players off to a virtual world for a foreseeable period of time, making it easier for players to immerse themselves in the world of the game.
Digital tools bridge the gap between physical and digital game worlds in the various toy genres. Either as an extension of board games with virtual content, such as the games of the Japanese label "Gift 10" or as an instrument for new game experiences or sports, such as the FPV Drone Races. With first-person view camera technology, the operator controls the remote-controlled model from the perspective of a pilot, driver or train driver.
Immersion stands and falls with the storyline
Contrary to what game developers long assumed, there is usually a big discrepancy between technical possibilities and game content. Technically enhanced games rapidly seem to be needlessly overloaded and digital additions are superfluous for the course of the game, as digital tools are only required if they're an integral part of the game scenario and shouldn't be merely superfluous bells and whistles. As long as the content of a game is of an immersive nature and satisfies players' intrinsic motivation, the technical perfection of the game world is of secondary importance.
So what does this mean for game developers?
The character of the game should be tailored to the intended level of immersion. Is the game intended to be something to pass time with, is it a projection screen or does it transport the player to an imaginary world?
The style of the game has to be age-appropriate in order for it to be able to cast its spell on players. For this to happen, developers have to consider the age of the players and their ability to let themselves be immersed in a game along with their respective intrinsic motivation. Does the game excite players because it allows them to deeply immerse themselves in other worlds? Or, as a "plug and play" game, does it captivate players with its competitive elements or levels that they need to acquire skills for?
Does the time needed to play the game correspond to the average attention span of the player group in question?
Is the game intended to be a single game or is it part of a series or gaming world? Accordingly, the history of the game and its environment should be tailored to the recipients: player communities act differently than single players and it's easier to get to grips with more complex worlds when playing en masse. On the other hand, they also long for more input and extensions of the world much faster.
25.03.2019 // Why we play – our motivation to play
What motivates us to play? What drives us, again and again, to playfully interact with objects and situations? Do we play just for fun, or are there deeper reasons and motivations urging us to play? And what significance does the motivation of customers have when it comes to the toy retailers' sales pitch?
What motivates us to engage in play
Numerous scientific studies and behavioural analyses attempt to find answers to these questions. Richard M. Ryan and Edward L. Deci explore the factors of intrinsic and extrinsic motivation in their article" Self-Determination Theory and the Facilitation of Intrinsic Motivation." The authors point out that the intrinsic motivation of the person in question is greater than extrinsic motivation.
Play satisfies basic needs
According to Ryan and Deci, intrinsic motivation can be achieved by satisfying three basic innate psychological needs: autonomy, competence and relatedness.
Autonomy
Autonomy means the feeling of independence and control, i.e. of being able to influence your own destiny and always having a choice. Play already satisfies this need because we choose whether to interact with the toy or game or not. However, if the game always offers players options, the need for autonomy is satisfied on a deeper level, too. Canadian game designer Sid Meier describes games as a "series of interesting decisions".
Competence
Naturally, there are also games that are very linear. Decisions have no influence on how the game goes; the only thing that matters is whether you pass or fail the challenge. These games satisfy the second need of competence even more: players are motivated to be good at something, and to improve this ability and knowledge. This ambition satisfies the innate need for competence. This motivation becomes apparent, among other things, when people strive for sporting successes. Whether it's a matter of successfully completing various skateboarding tricks or learning game tactics and strategies, everything helps the players to achieve victory better, faster or more safely.
Relatedness
The third need that makes us "homo ludens" is relatedness. It is only being together that makes us social beings. When playing, this is increasingly expressed through cooperative games that seek to solve problems together in a group – either in specifically assigned roles or as a collective. Even single-player games can satisfy this need by sharing scores and skills with each other in forums, on YouTube channels or in public rankings.
Direct connection between motivation and gaming experience
Researchers Andrew K. Przybylski, C. Scott Rigby and (again) Richard M. Ryan discuss the relationship between motivation and the game engagement in a meta-study. They establish a direct correlation between the three needs described, as well as fun, engagement with the game and well-being when playing the game. The more the needs of intrinsic motivation are satisfied with players, the more pleasure they experience when playing.
What does that mean for the retail trade?
In order to generate a good turnover with visitors to the shop, it is vital to find out what motivates the potential customer as quickly as possible.
Observe customer behaviour
On the one hand, this can be done by closely observing the customers' behaviour: what attracts them? What guides them on their way through the shop? Do they go to one specific place – or are they just browsing for something?
Find out what your customers want
In addition, it is, of course, crucial that you talk to them to find out why they want to make a purchase. Are they looking for something for themselves or for a third person. And what is the key motivation for playing in this case?
Assess their gaming experience
By asking the following questions, retailers can find out what the motivation behind the urge to play is. How much experience of playing do the recipients of the toy or game already have? Are they already familiar with a certain game category, and are additions, expansion kits and higher levels a good choice? Or are they meant to be introduced to a specific game category? Then the gift-giver should buy a basic set or some simpler variant.
Discover what motivates them to play
The motivational model discussed above can help you figure out what drives the player. Is he a persevering player, who wants to improve step by step? Is he interested in playing together with other people? Or does he want to develop himself and lose himself in his own game world?
These questions can help you find the right games as well as construction toys or collectible toys, because depending on the ability of the player, a good retailer will recommend other items. And the better the advice a customer gets, the more likely it is that the satisfied customer will return to the shop for more.
15.03.2019 // Sustainably trending: "consumers expect brands to respond sooner rather than later"
Ruth Kelly, senior trend strategist at the trend forecasting firm, Trend Bible, discusses the trends she and her team first spotted back in 2017, how they have since been interpreted, and what brands should be thinking about for product development for 2021 and beyond.
There has been a rapid shift in attitudes amongst consumers, moving away from passive consumerism to becoming more active and making conscious choices.
This is reflected in our Baby & Kid's Spring Summer 2019 trend, Natural Historians. First published in 2017, this trend is driven by a desire to discover, appreciate and protect the natural world.
Following the success of BAFTA-winning series, Planet Earth to environmental concerns that continue to dominate headlines; this trend tackles ongoing, broader environmental themes and looks to encourage a proactive attitude amongst the younger generation.
Endangered animals are a key character in this story, used as inspiration for illustration, surface pattern as well as direction for educational toys and decorative accessories.
One character in particular that we've already spotted at numerous trade fairs in 2019, and high street stores In the UK and US is the sloth. These mammals have become a firm favourite in the toy industry alongside the ever popular, unicorn and the llama.
Spotted at the London Toy Fair and Spielwarenmesse, these characters are still yet to reach saturation point and show no sign of disappearing.
What's more, during our time walking the floors at different shows, we've witnessed an increasing number of brands beginning to respond to sustainability concerns with new alternative materials for children's products.
Brands are offering more eco-friendly propositions, from reusing waste to plastic alternatives. Moving away from plastic, we've witnessed a rise in sophisticated and educational wooden toys, particularly for younger children.
We've been tracking this rise in sophisticated children's design for a number of years. With a heightened awareness of sustainability paired with a consumer demand for children's products to blend seamlessly into the wider home, natural materials such as wood and bamboo are growing in popularity.
Natural earthy shades featured in Natural Historian's also responds to this modern sophistication of children's design and a desire to connect with nature. Earthy tones and faded browns are paired with crisp sky blue and grassy green for a utility inspired look.
The sun-bleached pastel tones of peach pink and mint green breathes a freshness into the palette, a great combination for baby and children's product. In the coming years, we expect to see more of these 'grown up' colour combinations used across toys and games.
Creating beautiful, sophisticated children's product that is kind to the environment and representative of consumer's values is no doubt the challenge that the toy industry faces.
So, what can we expect to see at trades fair in the coming years? With greater education on the subject of environmental concern, alongside new regulations and increasing NGO pressures, consumers will expect brands to step up and respond sooner rather than later.
Brands that represent the conscious choice; good for the environment, good for me and good for my child will resonate with modern day parents.
07.03.2019 // International Women's Day March 8!
Dear Ladies! Best wishes for your special day!

Live, Laugh and Love!!!

Ranok-Creative Company

.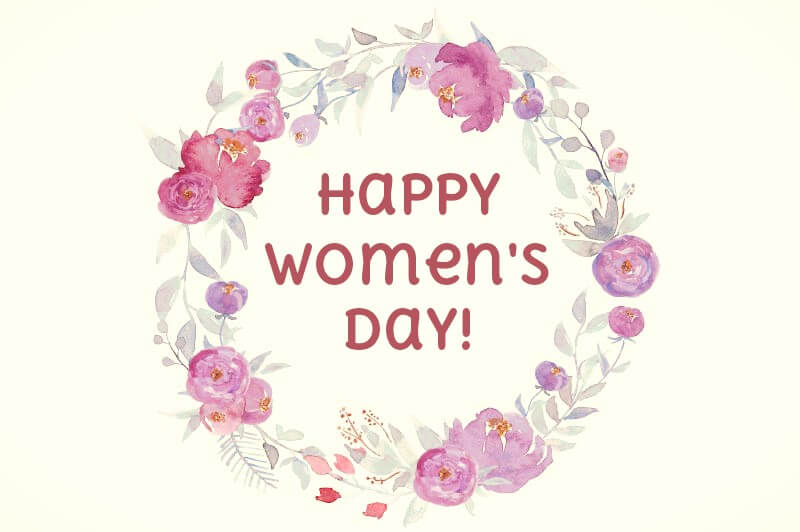 .

.
01.03.2019 // Happy 1st day of Spring!
.
.

.
28.02.2019 // Speech recognition: potential impact on toy retail
Speech recognition technology has improved
From the earliest incarnations speech recognition technology has shown huge promise conceptually for sure, but at the same time the experience was typically very frustrating in the past, with the user having to repeat themselves several times even to get the most basic of words recognised. In fact, there are several banks who insist on having you shout at the phone with simple words like yes or no several times just to make progress and check your account balance or make a simple query!
The good news in terms of user experience is that technology has advanced considerably in the last five years or so, largely due to investment from global tech behemoths like Amazon & Google. We're now in a situation where speech activated assistants like Amazon's Alexa, heard through their Echo & Dot smart speakers, are consistently delivering to consumer expectations without the same frustration factor. This means we are heading into a new explosive growth era for this technology.
Speech technology will disrupt retail
The implications of these advancements are huge, in fact, they are bigger than huge! Voice commerce sales already accounts for $1.8bn sales in the USA and ca. $200m in the UK. This includes retail sales triggered by voice ordering via various software, services and hardware. These figures in themselves are already impressive, especially for the USA, but the projections are even more impressive: In March 2018 the OC&C Strategy Consultants published a survey for 2022.
By then the USA is forecast to hit $40bn retail sales via voice commerce, with the UK tipped to top $5bn by the same date.
This is a huge tsunami wave about to hit consumer products industries, and there doesn't seem to be sufficient anticipation of this massive wave which is in the midst of arriving. So, let's take a look at some of the implications of this change for the toy industry, especially toy retailers:
Toy retailers need to embrace this change – many retailers took too long (as much as 5-10 years in some cases) to get serious about e-commerce. In this case Amazon and others have taken the lunch of other retailers who buried their heads. Practically speaking the voice commerce revolution is going to further grow market share for Amazon above all, as they have the market leading and dominant software and hardware. So, if you thought Amazon in e-commerce form was a threat, there will be a significant part of the consumer products market which will be primarily purchased via them due to the captive audience inherent in their devices capturing the market.
Human beings are primarily creatures of habit – creating a particular shopping habit in the first instance is the challenge, when it is 2nd nature, human beings will tend to automatically repeat the same purchase path. This habit is currently being formed in ever increasing scale, so if any retailers out there are going to respond aggressively now is the time before hundreds of millions of habits form!
To avoid panic mongering, we must be clear though that in many cases voice will not be as effective or as popular as a visual search when it comes to entertainment products like toys, and as such voice commerce may not be as big a threat to toy retailers as e-commerce has been. Voice commerce will lend itself most to repeat purchase of functional low value items where price comparisons are less important and the same item is needed continuously e.g. paper, printer cartridges. There is though some potential for toy consumables and toy related consumables like batteries, compound refills e.g. Play-Doh tubs.
Highly aspirational hot selling toys could also be a likely purchase from Amazon, where the parent is motivated to buy the toy without need for price comparison, because these can be described by voice and purchased with express delivery.
Clearly lower cost or less head count heavy customer service is going to result eventually, although we're not quite there yet.
As ever, those physical 'bricks and mortar' retailers who are not able to capitalise directly on voice commerce will usually benefit from their fundamental competitive advantages versus 'virtual' retail: Product knowledge combined with customer service and in store experience. One good example of experience in toy retail is Hamleys of London in England. If you haven't been to Hamleys, let me briefly describe what happens when you visit. Firstly, when you arrive at the store you are met with real 'WOW' in terms of the amazing window displays. Then a greeter in uniform welcomes you, and their colleague is there to bring on the fun with some kind of (perhaps intrusive!) play like spraying bubbles, throwing toy planes etc. As you move through the store, demonstration is a key factor, in fact over the years Hamleys demonstrations have been the launch pad for various successful toy brands and companies.
The point is this – at some point in time over the last generation as we have been hit with wave after wave of technological innovations we have not always maximised the effect of the advantages physical retail can have. Retail is a hard business, so the importance of finding a counter advantage is critical.
Speech recognition in toys
The other major area where speech recognition is affecting the toy industry is in the product itself. We've had voice recognition toys for quite a long time, but again the software or hardware has often not been good enough to deliver true magic experiences. Children are not likely to continually repeat themselves to a toy with poor speech recognition capabilities.
Today though we are increasingly heading to the point where the toys can get so slick that we can expect children to have a degree of meaningful interaction with toys. Clearly this comes with great responsibility for toy companies, but also heralds fantastic opportunities for high end tech driven toys better than ever before. What exhilarating times we continue to live in!
22.02.2019 // The Toy Association predicts this year's top toy trends at New York Toy Fair 2019
The key categories for the toy industry this year were highlighted at a special event hosted by the Toy Association and held at the 116th North American International Toy Fair earlier this week.
New ways to explore the unboxing craze, putty and creative sand, as well as toys that look to inspire children for the future have been highlighted as a few of this year's biggest trends in toys.
The key categories for the toy industry this year were highlighted at a special event hosted by the Toy Association and held at the 116th North American International Toy Fair earlier this week.
"Parents and kids today are looking for toys and games that are fun, engaging, and keep them coming back for more, but that also enrich the play value to help build lifelong skills," said Ken Seiter, executive vice president of marketing communications at The Toy Association.
"The toy industry is doing an amazing job of providing innovation along with classic toys and games to deliver cutting-edge playthings to the toy aisle. The top trends announced today reflect a continued demand for toys that include a surprise element, toys that tap into nostalgia, playthings that encourage kids to try out different activities and explore new worlds, and unique licensed-based toys that enhance developmental skills through play."
The Toy Association's team of trend experts predicts that 2019 will see some of the 'most creative and imaginative new products to hit store shelves in recent years'.
The team meets with hundreds of global toy companies throughout the year to track the latest developments in toys and youth entertainment. At Toy Fair New York, the team aims to comb through thousands of products on the show floor before making an official announcement of the year's hottest trends at a "Toy Trends Briefing" for media, buyers, and other show guests.
Unboxing 2.0
Key to the trend hunters' findings was the concept of unboxing 2.0, the next level in the unboxing phenomenon that has swept social media over the past couple of years.
The organisation believes that unboxing will go to a whole new level in 2019 with added play patterns and features that extend the elements of surprise by encouraging new ways to play with the toy, making this trend more than just unwrapping and collecting.
This is done when the unboxing play becomes "part of the story," such as a secret decoder or unique packaging that transforms into storage or playsets, etc.
Compound Crazy: Dough, Slime, Sand and More….
The slime and compound trend is predicted to continue through the coming year as companies look to bring new elements of creative play through the sector, including creating your own and discovering new play patterns for the product.
According to The Toy Association's Genius of Play initiative, creative play provides children the freedom to explore new possibilities and to learn to think outside the box, enabling them to practice original thinking and devising unique solutions to challenges they face – a skill kids will likely need later in life.
"This element of educational value is sure to get parents on board with the craze for compounds," said the organisation.
Throwback Toys
2019 will usher in big anniversaries for some of the entertainment world's most beloved characters and movies, as well as iconic toys and games that will ignite a wave of nostalgia for parents and grandparents back to their childhood.
Batman is turning 80 years old this year, among many others. Parents are looking to share toys and characters that played a big part of their childhoods with their kids and this will include classic low-tech playthings.
Foodie Fun
From trendy foods to farmer's markets to food trucks, there are a myriad of scrumptious and creative ways that food and drink items have made their way into the toy aisle as popular playthings.
This is a reflection of the strong priority that millennial parents have placed on being health conscious and fundamentally aware of where their food is sourced. It is also apparent that both girls and boys are equally interested in toys and games that reflect the foodie culture.
In addition, from fruity to spicy to even off-putting or gross-out smells, scented toys have become a must-have item for kids, who find it fun to pick a scent that appeals to them and to collect characters, toys, backpack charms, and other playthings that consist of a favourite smell.
Inspirational and Aspirational Play
Whether it's a fashion designer, a chef, or learning to build a robot, there is a growing trend of toys, games, and activities that can help prepare and inspire kids for the future.
These playthings incorporate features that enhance learning, such as using innovative technology, nurture a child's natural curiosity, and motivate them to explore skills and interests that could potentially lead to their future career path.
According to The Toy Association's Decoding STEM/STEAM report, toys play a crucial role in teaching STEAM concepts to kids by helping develop these necessary skills and competencies through play. In addition, the report said toys can motivate kids to get excited about new areas, make mistakes without fear, and help facilitate collaboration among peers.
Explosive Entertainment
Licensing continues to be a major part of the US toy business, representing about 30 per cent of all toy sales in the region.
In 2019, the entertainment industry has a number of family-friendly movies sure to delight the kid in all of us. From live-action remakes such as The Lion King and Aladdin, to Toy Story 4 to the next Star Wars and Avengers instalments, not to mention the hugely popular Frozen is finally getting a sequel in 2019, it should be a busy year not only on the big screen, but also for licensed toys and games.