News → Take care of your business!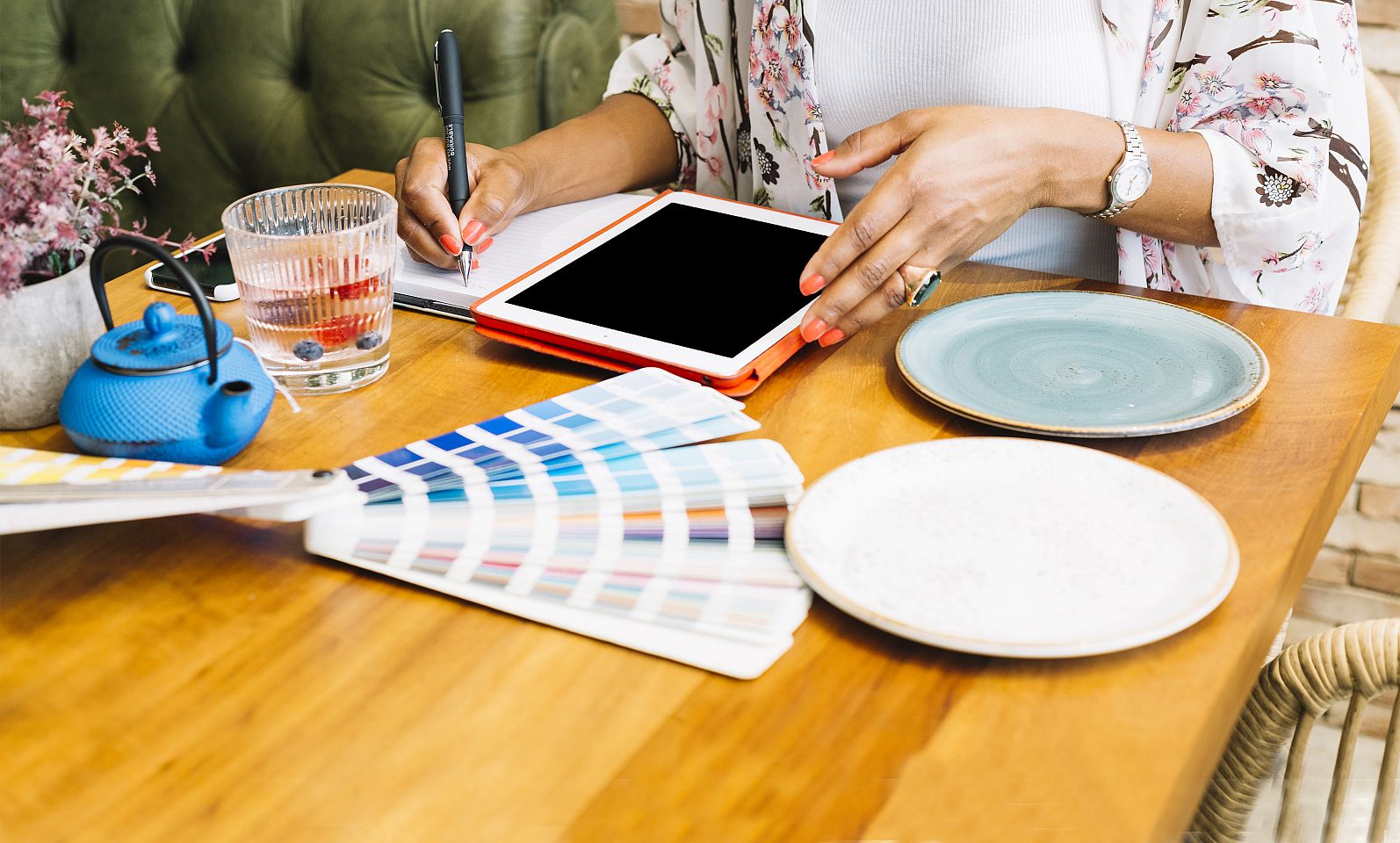 Stores are closed, pedestrian areas are deserted, and online shops are booming. The current circumstances we find ourselves in because of the coronavirus are changing people's shopping habits. But this will also pass in time, stores will re-open and city centres will be bustling with life once again. Use this time until the first costumers return to your store to work on your business.
IT'S ALL ABOUT THE FIRST IMPRESSION
There are always things that are put into cold storage. Firstly, because you don't have the time to take care of them, and secondly, because your focus is on your customers and their needs. Currently, no customers can come to your store, but this has a silver lining: time. Make good use of it. For example, when was the last time you completely and thoroughly cleaned your store? Clear out the shelves, take care of the hardest to reach spots and make everything shine. Your customers will feel the difference.
SAY GOODBYE AT LONG LAST
Trending products' lifespans are getting shorter and shorter. What was all the rage yesterday may evoke indifference today. That makes planning your purchases difficult. Nevertheless, you should get rid of once-trendy products in due time and move your attention towards the future. Definitely check out the last tip for this: residual inventory is great for a sale campaign on social media. And by the way, keep your eyes peeled on social media, because most trends are born there.
TIME FOR A MAKEOVER
Surprise your regular customers and rearrange your store. You will be impressed by the positive effect rearranging your displays, putting a carpet in the entrance area or using different decorative elements can have. There are certainly retailers near you that offer such products for you to pick up or to order online. Don't forget your shop windows either. Your store may be closed, but don't let it become invisible.
THE GREAT ADVANTAGE OF BRICK AND MORTAR RETAIL – THE EMPLOYEES
Social contact has been reduced to a minimum, which is moving many purchases to the internet. But that contradicts with our human nature. Isn't everyone longing for contact to other people, interacting with each other and simply being with one another? Fulfil this wish by training your employees. Use one of the many free video conference options such as Google Hangouts or Zoom. In doing so, everyone can be kept up to date from their computer at home and – what is even more important - personal contact to your team is maintained. Each customer should be warmly welcomed, and in addition to giving advice, you should take the time for a little chat. Your employees ought to know that especially when you reopen your store, it is paramount that each and every customer feels appreciated. Your customers for sure will tell their friends about their positive experience in your store. Use the power of word-of-mouth marketing.
OFFER MORE THAN JUST WARES
You want people to talk about you even more? Then you should inspire your customers with fresh ideas. Theme nights and creative sessions in your store will not only make you a trendsetter, but also promote the sales of the advertised products. Provide your store as a meeting point and offer your customers real experiences. You can of course use recent and new arrivals as the theme, but why not put a real classic in the spotlight? Start now by planning your next game night. Whether it's about board and card games for the whole family or to serve as inspiration for children's wish lists for Christmas – whatever makes customers happy.
STILL NOT ENOUGH?
With brick and mortar stores now being closed, people are spending even more time with their smartphones. Use this time to your advantage and position yourself and your store on the relevant social media channels. Facebook and Instagram have a strong presence through which you can reach most of your customers. Post pictures of the measures you are taking in your store, make people curious of what is to come after your reopening. Draw attention to your current inventory and theme nights you are planning by posting about them and advertising them with the chat function. In doing so, you are personally available to your customers and create virtual togetherness. The time in which your shop remains closed does not have to be lost completely. Use these tips and your business will profit from them when normality has returned. Make your shop ready for "famished customers". We will make it through this crisis together if everyone in the industry holds together.
Other news and events